BUSINESS PHILOSOPHY 
We will ensure that our system runs smoothly thanks to talented employees, appropriate equipment, clear goals and effective solutions. At all times, we will maintain a foucs on safer processes and products, while also ensuring cost efficiency. Success is in the details.
We will be perceived as the vest manufacturer. We will achieve this by understanding our customes, using common sense, flexibility and thoroughness, and by truly enjoying our duties and our business activities. Understanding our customer is essential in delivering the ingredients that helps our customers to succeed. Common sense can be applied to find opportunities and solutions, as well as for creating a pleasant environment. Your flexibility can be used in dialogue with customers, suppliers, colleagues and the company as a whole. Your thoroughness will enable you to realise your goals, ensure safe processes and products and to optimise production, thereby making us even stronger and more competitive. This will allow us to have fun and be profitable.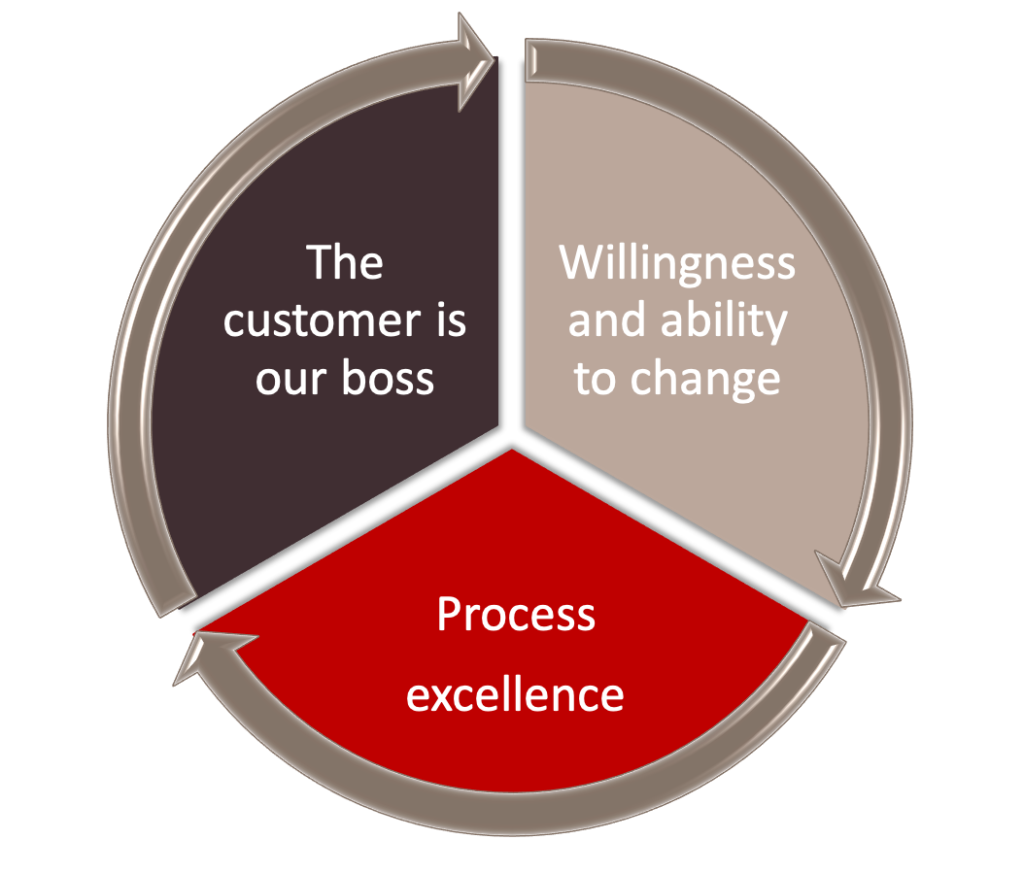 VALUE STATEMENT
This set of values are what we should live by day in, day out. These rules of life are something that should form the basis of our entire culture and have an impact on our practical behaviour every single day.